Tags:

beauty, bossbabe, breaktheinternet, bun, easy, hair, hair extensions, hairboost, hairbun, pony, spacebuns, style, welcome all beauty, wigs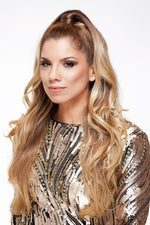 One of the best perks that comes with owning a Welcome All Beauty products is that they are completely easy to style. This makes for the perfect opportunity to wear your Welcome All Beauty anyway that best reflects your personal style. Lacking a little inspiration? Don't worry about it, Welcome All Beauty has three fun ways to style your Break The Internet.   Style One: Half Up, Half Down   This one is a fun style for those who want to have that luxurious volume but still not have your hair in your face. First Section off the top portion...
---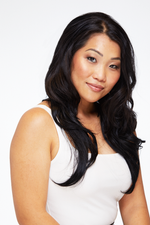 Welcome All Beauty was built for women who value their time and productivity but want to still look their best. Welcome All Beauty products are made to help women stay empowered and elevated. These steps will help you look stylish and keep you from spending three to five hours a week on your hair. Now select one of our 11 hair colors that best suits you and dive right in! Here is a little video to walk you through the steps.     Step 1: Brush her Once you've taken your Break The Internet hair out of the packaging, give...