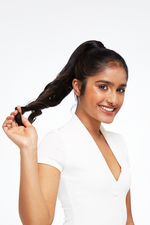 Welcome All Beauty was created for women who value their time and productivity but want to still look their best. Our products are made to help women stay empowered and elevated. These steps will help you look stylish and keep you from spending three to five hours a week on your hair. Don't worry, we won't lose you halfway! And for our visual learners, here is a little video for you.     Step 1: Style your natural hair into a ponytail The first of many easy steps to rock your Makes Some Waves Pony is simple. Simply style your...
---
Tags:

beauty, bossbabe, curl, easy, hair, hair extensions, hairboost, iamthepartypony, makesomewaves, pony, style, waves, welcome all beauty, wigs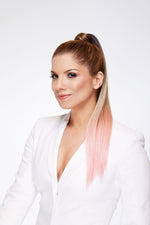 Some of the most popular hair pieces that Welcome All Beauty offers are our fabulous (yet easy to apply!) ponies. Our Make Some Waves Wrap Ponytail or I Am the Party Wrap Ponytail have many versatile ways to style them. Although, it might seem that there are not many ways to style a simple pony, we can show you how to spice it up a little bit. Here are four ways to style your ponies.   To start things off here is a short reminder how to use your pony of choice. Now we can begin our style inspirations!  Style One:...