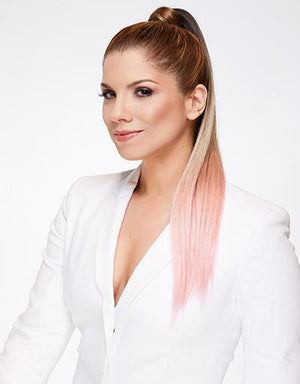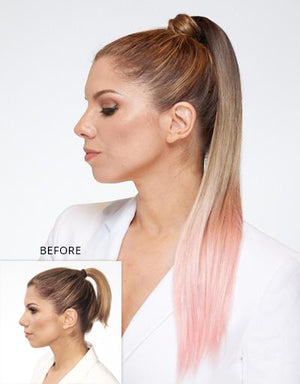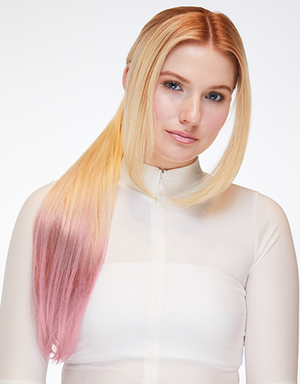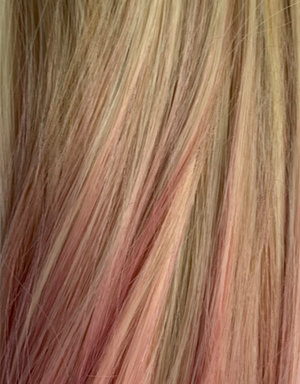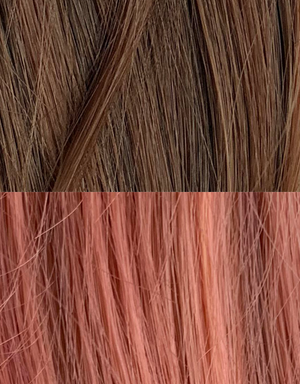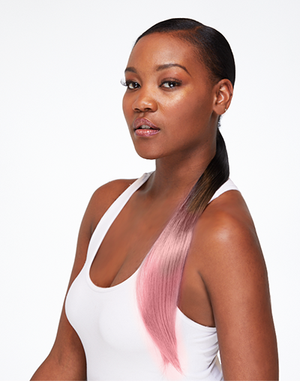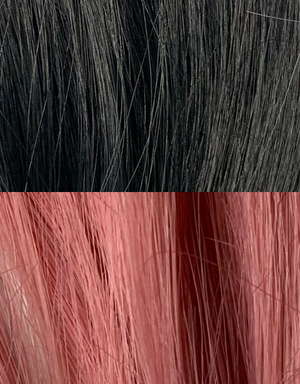 On Sale
I Am the Party Wrap Ponytail
Description
How to use it
Details
Specifications
Enjoy the fun of color without commitments or hair damage.
The I Am the Party Wrap Ponytail lets you change your style instantly, adding 22 inches of beautiful sleek hair that matches your color at the root while adding a big splash of fab at the tip. Choose between Cotton Candy Pink, Blueberry Muffin or Grey Sesame Cupcake dyes. Go from zero to Wow! in seconds.
Simply clip in, wrap around and go! Pre-styled and frizz-free all day.
- Tie up your own hair in a ponytail, attach the I am the Party Wrap Ponytail placing the wire comb underneath the elastic band.

- Secure the velcro by pressing both ends together. Wrap the add-on strand around your own ponytail and secure it with bobby pins. That's it!
- Add an instant splash of color to your style with a seamless blend at the base thanks to our CameraReady® multi-tonal fibers.

- Go from zero to WOW! In seconds. Simply clip in, wrap around and go!

- 22 inches of silky-smooth perfection, pre-styled and frizz-free to have fun all day.
- Length: 22" (55 cm)

- Weight: 90 grams

- Available colors: TBD

Check out our Look Book or browse our IRL (In Real Life) pictures to see street styles!